Campaigns
FP7 and OMO's latest campaign advocates play (and dirt)
OMO's latest campaign, created by FP7 Dubai, is based on several alarming statistics:
Kids had an average of 48 minutes per day to engage in physical activity at preschool
3-year-olds (and older) spend over four hours a day in front of a screen
Approximately 30% of GCC nationals aged 20 and younger are considered overweight or obese
So, what do you do?
While detergent brands have always advocated the idea that "dirt is good" encouraging outdoor playing time, OMO took it a step further. Since, on average, kids spend less than an hour a day in active play, it means 23 hours idle and inactive.
To get the conversation, it launched a painfully dull 23-hour live stream showing a kid doing what kids today do best: absolutely nothing. Other than, watching TV, playing video games…you get the idea.
The 23-hour video was live on a YouTube Masthead, Twitter/Periscope, and Facebook Live.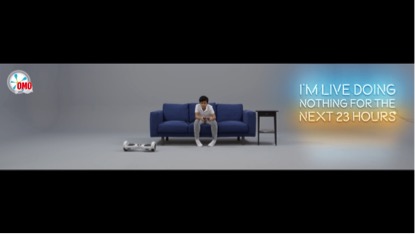 What did users think of it?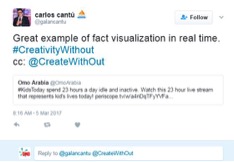 Then what?
The brand then launched two other videos: one showing that kids today spend on average seven hours in front of screens, and another one to show that little girls spend four hours daily watching TV.
OMO also partnered up with kidsFIRST Medical Center (KFMC) to educate parents about the importance of play and provide tips and advice from experts.
As a climax to the entire campaign, the brand turned the tech addiction blame away from the kids, putting the balls in the parents' court, through a video with kids pleading their parents that dirt is good – at least, when you consider the alternative.