Anghami recently partnered with Mirinda to reward its users through what it claims to be "a first-time technology in the region". The tech acts as a gateway to a digital rewards solution, eliminating the need for a barcode or code scanner on the product. Using location services and the product image were sufficient to reward users with unlimited music packages and redirect customers to the nearest store for their gift redemption.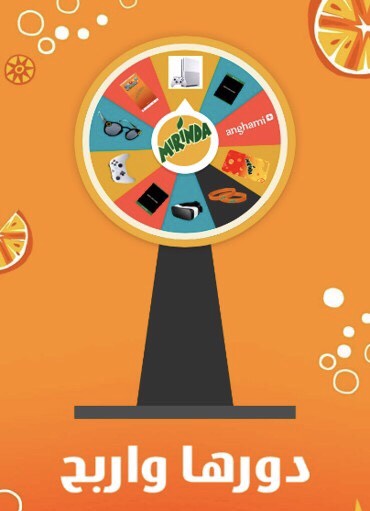 The aim
The aim of the campaign was to link the physical product to a digital experience while rewarding users with unlimited music. The activation was promoted across channels including Anghami's platform. Mirinda fans had to open their camera from Anghami and they were redirected to a standalone page where they could "Scan the Mirinda Can" to unlock a spinning wheel solution and win various prizes including unlimited music.
Results
85% of users who scanned the product were successful in winning a reward. Anghami delivered over 3.8 million impressions, including 2.4 million Audio Ads and 1.4 million Display Ads to educate users on the process as well as informing them about the reward. The campaign recorded a 40% redemption rate.